Our Mission

Hughesville Baptist Church exists to engage our community and our world with the gospel of Jesus Christ and to enable His followers to grow in an authentic relationship with Him.
Our Profile
Located in Hughesville, Maryland, Hughesville Baptist Church sits in the geographic center of the Potomac Baptist Association and is aligned with the Baptist Convention of Maryland/Delaware and the Southern Baptist Convention.We currently operate on an annual budget of $636,000.Our church property consists of eight acres occupied by a 540-seat sanctuary, three classroom wings, staff offices and a large fellowship hall, complete with commercial kitchen and theatrical stage. Constructed during three major building programs in our history, our property and facilities are valued at $7.5 million.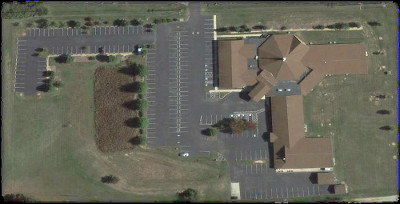 Our History
Hughesville Baptist Church began in 1969 as a mission church in the Potomac Baptist Association sponsored by Nanjemoy Baptist Church and First Baptist Church of Waldorf. The first fellowship meeting in a private home was held on May 26, 1970 with nine people present. In September that year, Hughesville Baptist Chapel opened for Sunday services at T.C. Martin Elementary School in Bryantown, MD. The young church moved services on November 1, 1970 to Dent Chapel at the Charlotte Hall Military Academy where Rev. William Barkley, Jr., Director of Missions for the Potomac Baptist Association began serving as Interim Pastor. In April 1977,an eight-acre tract of property in Hughesville was purchased by Nanjemoy Baptist Church for our current facilities.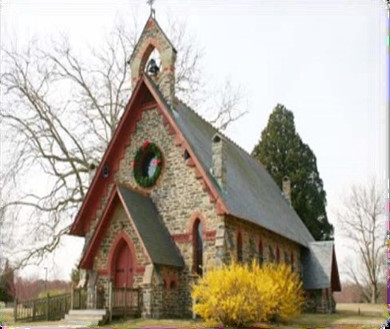 On January 7, 1973, Dent Chapel and its 57 members welcomed their first pastor, Rev. Thomas Daigle. "Builders for Christ" constructed the new church building exterior in July 1973 with the help of 110 volunteers from several states. The first services were held in the new building on October 27, 1974, with dedication services on Sunday, November 19, 1974. Rev. Daigle remained at Hughesville until December 1981.
In December 1982, the Church called Dr. Stanley Beall as its second pastor and underwent tremendous growth during his tenure. In November 1983, a "Together We Build" fund raising program was started. Church members and friends committed $142,000 to the building fund and in 1985 we dedicated a building that more than doubled the size of the original. This structure contained a 278 seat sanctuary, choir room, educational rooms, additional restrooms and an office complex. In November 1990, a program began called "Challenge to Build" and over $337,000 was pledged. In 1994 we dedicated a building consisting of a 300-seat fellowship hall, a stage, a large commercial kitchen, additional restrooms, a new Sunday School office and 6 large Sunday School classrooms.
On February 19, 1995, after several years serving as our Associate Pastor, Rev. Keith Mowery was called as our third Senior Pastor. Rev. Mowery and his wife Paula served faithfully until called to another church in their home state of Tennessee in September 1999.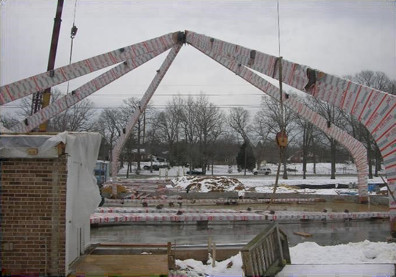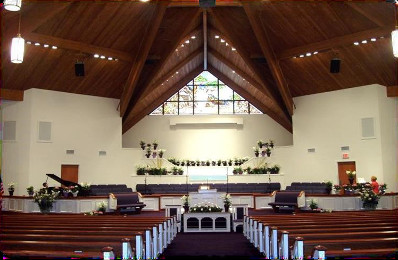 On June 21, 2000, Rev. Keith Corrick was called as our fourth Senior Pastor. Under Pastor Corrick's leadership, we underwent a building program called "Capture the Vision" and $1.5 million was pledged to build a new sanctuary, office space, additional restrooms and educational wing. The building was completed in 2006. Rev. Corrick served until accepting the position of Director of Missions for the Potomac Baptist Association in July 2013.
On June 8, 2014 the church unanimously voted to call Dr. J. Derek Yelton as the church's fifth Senior Pastor.
Our Members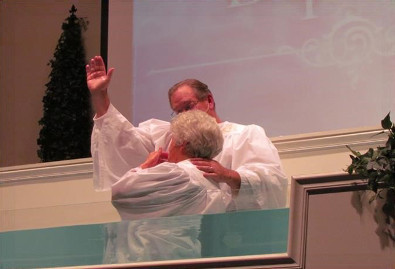 The current resident membership of our church is 828. Since 2010 we have baptized80 and have an average Sunday worship attendance approaching 300. Members comprise all levels of age, vocation and economic status. Our Sunday School consists of 22 classes for infants through adults and averages 158 each week. Our membership gathers each Wednesday night for dinners in the Fellowship Hall followed by a variety of small group Bible studies for all ages.
Our Leadership
Our staff includes a full-time Senior Pastor, a full-time Associate Pastor, an Administrator, two musicians, a custodian, and a cook. The lay leadership in our church consists of 12 active deacons and 3 deacons-in-training. We have 22 committees to assist the church in its various functions.
Our Nominating Committee, appointed by the Senior Pastor, consists of 9 members that assist in filling the church committees and leadership positions throughout the church.
Our Ministries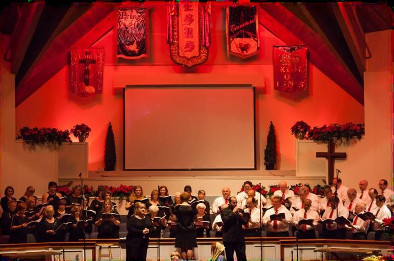 Many opportunities to serve in the church and community exist through various groups including a Food Pantry ministry, the Senior Adult Group known as "Keenagers", Celebrate Recovery and a very active Youth Department. We also have a highly successful Wednesday night Discipleship program that starts with a fellowship dinner and followed by classes for all ages and choir rehearsal.Our worship services are led by our pastors and a 35-voice volunteer choir. We have fellowship and study programs designated for women as well as men. For children we have a children's ministry program during Sunday worship and a Wednesday evening children's program. Our music department hosts a children's choir which meets weekly. During summer we host Vacation Bible School for children from toddlers through high school. We also offer a staffed library during selected hours each week.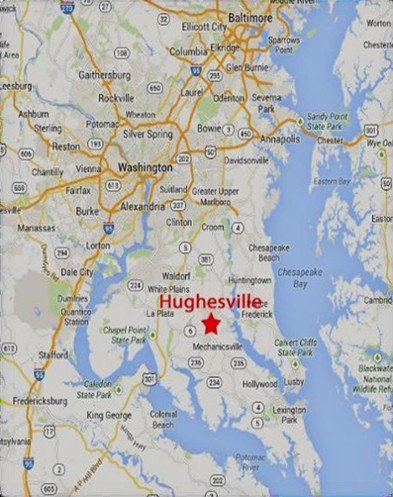 Our Community
Hughesville Baptist Church is located in Southern Maryland at the crossroads of Charles, St.Mary's and Calvert counties. Located just 30 miles southeast of our Nation's Capital, Washington, DC, the population of our community is over 275,000. The area is served by over 150 churches of various denominations though it remains predominantly Roman Catholic. Twenty-five miles to our south is Naval Air Station Patuxent River, which brings many high tech companies competing for government contracts as well as new housing and shopping areas.
In nearly all national polls, Maryland Public Schools rank among the nation's finest. Within a short drive from our church there are over 100 public and private schools. Our area is served by four major hospitals in addition to the world-class medical facilities in the DC/Baltimore area.
While able to access the many luxuries of DC and Baltimore,our area remains independent. We are surrounded by the Patuxent and Potomac Rivers as well as having close proximity to the Chesapeake Bay. In addition, our community has a fairly large population of Mennonites and Amish plus others committed to farming. One can still find a distinctive blend of small town living and urban benefits in our area called "Southern Maryland."
Our Outlook
Throughout our history, Hughesville Baptist Church has been led by Pastors with long-term commitment to our continued growth. With continuing growth in the community, the area surrounding Hughesville Baptist is a ripe field for harvest of new Christians and new members. We believe that our best days still lie ahead.

May God bless you and may He continue to shed His grace and blessings on Hughesville Baptist Church.